Remembering Pilar Cantu III
A memorial plaque was unveiled at the garden at Barry Field to remember Pilar Cantu III, a Hondo Owl whose life was cut short at a young age. Pilar died of symptoms from a concussion sustained in a 1959 football scrimmage.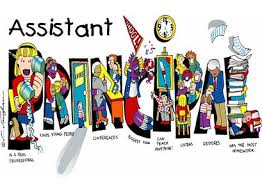 Week
We salute the Hondo ISD assistant principals for ALL that they do!

Louise Goethe, Meyer
MaryLinda Braden, Woolls
Edgar Camacho, McDowell
Sally Arcos, High School
Flynt Huey, High School
We think you are OWLstanding!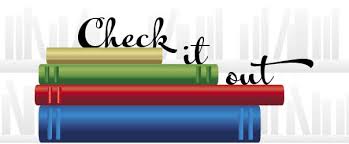 It's National Library Week!
This week, Hondo ISD joins libraries in schools, campuses and communities nationwide in celebrating National Library Week, a time to highlight the changing role of libraries, librarians and library workers.
District Librarian
Kami Tilley
Library Support
Melissa Gonzales, Meyer
Brianne Van Damme, Woolls
Jennifer Lawrence, McDowell
Valerie Honer, High School
Thank YOU!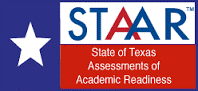 Testing Schedule
Monday, April 20
STAAR Math Test
Grade 5
Tuesday, April 21
STAAR Math Test
Grades 3, 4, 6, 7, 8
Wednesday, April 22
STAAR Reading Test
Grades 3, 4, 6, 7
STAAR Science Test
Grade 8
Thursday, April 23
STAAR Science
Grade 5
Friday, April 24
STAAR Social Studies
Grade 8
The Night before the Test…
Make sure students get a good night's sleep.
The Day of the Test…
Make sure students eat a good breakfast and get to school on time.
Regional Bound!
Congratulations to John Bowling - District 29AAAA Tennis Boys' Singles District Champion and Pete Rochat, District Runner-Up! John and Pete will now compete at the Regional Tennis Tournament April 20 - 21 in Corpus Christi.
OWLstanding!
Stay Connected!
Don't miss out on all the district news! Send an email to hootline@hondoisd.net and join the parent listserv. Be the first to read Hoot & Holler - the district's monthly newsletter!
We look forward to connecting with you!
Attendance
Each week the attendance rates for the campuses will be posted on the district web page. Attendance is a very important part of a child's education. We would like to see every student in every classroom every day.
As of
4/10/15

Attendance

Enrollment

Woolls

95.98%

473

McDowell

94.67%

497

Meyer

93.58%

593

High School

89.44%

583

Total

93.24%

2146
Vision
Our vision at Hondo ISD is to develop life-long learners who are productive members of society.
Mission
In our relentless pursuit of academic excellence, our mission at Hondo ISD is to make learning the priority for all and serve the educational needs of every student, in every classroom, every day.
Every Student ♥ Every Classroom ♥ Every Day